Academic Writing
If you can't communicate your knowledge and ability in your academic writing, no matter how brilliantly clever you are and how well you understand your chosen topic of study, you won't get the marks you deserve.




But don't Worry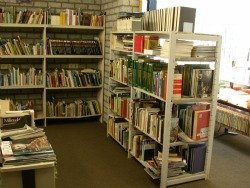 It is much easier for a good student or scientist to become a good non-fiction writer than it is for someone who can 'only' write well to become a successful thinker, which is what you're really being trained to do during a degree.
The topic of your degree is less important than the fact that you've shown you're able to complete your course of study.




You Need to be Able to Write Academically
The most common forms of academic writing are essays, lab reports and dissertations or theses. While you might also have to prepare visual aids for a presentation (PowerPoint slides) or posters.
You'll need to learn skills for writing academically no matter what your purpose for writing academically is. You'll also need to understand what is a good thesis statement so that you'll be able to write them for your essays.




College or University Writing is Formal Writing
That means you need to use grammatically correct English and you'll often be using the passive voice, especially in lab reports and experimental write-ups.
While, how you actually present your written work is important, the contents are even more important. As long as you've a good solid foundation for your work – good research and knowledge of the subject – we'll be able to improve the quality of the language used to communicate it, here at Excellent Proofreading and Writing.




What We'll Cover in This Section
To begin with, in this section of the website, I'll explain the academic writing process, which will include information about planning, research, drafting and writing your work. Then the specifics for each type of writing:
Before we'll move over to the proofreading section of the website where we'll be able to improve the language which you have used.
In the proofreading section there are articles on the specific areas of:
You'll also need to reference the sources that you use. Many new writers have problems with this and get accused of plagiarism. Read the sections about referencing and avoiding plagiarism for help with these sections of the writing process.




The Whole Writing Process Takes Time
So plan to start your writing in plenty of time to meet your deadline. The final revisions and proofreading stage where you'll perfect the language and grammar in your college or university writing usually takes longer than most people expect, if it is done well!
If you don't have time or want someone to double check your writing you can go to the page about
The Excellent Proofreading and Writing Service for Your Documents to see if my service could help you or contact me if you have any questions.
Alternatively If you need any help or would like to ask some questions you can visit the Excellent Proofreading and Writing Facebook page where I'd be happy to help you. You can also keep up to date with all new additions to this site at my Facebook page.

Return to Excellent Proofreading and Writing Homepage from Academic Writing
Back to top of page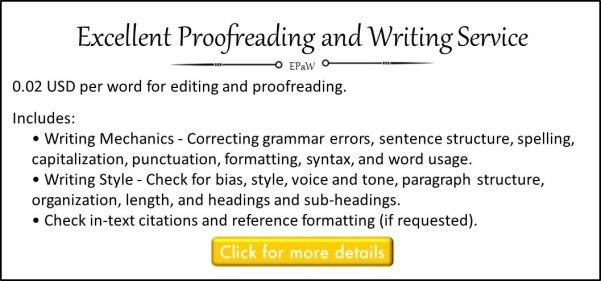 Back to top of page

By Jolyon Dodgson, copyright © 2011-2020. 
Excellent-Proofreading-and-Writing.com - Proofreading and writing help for excellent first impressions. 
Google