Writing Business Plans
Writing business plans is a very important part of developing your own business. A well structured and written business plan will help you set and achieve realistic goals and targets for your business. It'll give you the peace of mind that your business is viable before you invest too much money.
When you start a business there are several different documents that you might need to produce. One of these will be a business plan; you might also need to write a business proposal. A business proposal is different from a business plan so you'll need both as they complement each other.
As your business develops you might also need help with: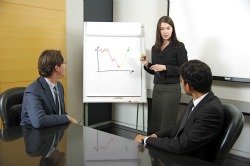 You can also see the pages about help writing a business plan and writing an effective business plan 1 as well as writing an effective business plan 2, which give information that complements what is given on this page. No matter what type of business writing you do, knowing the fundamentals of business writing will be useful.




Why Write a Business Plan
There are many benefits to writing business plans. The business plan can help you and your partners:
Collect all your ideas together and structure them.

Distil your ideas into a focused plan for your business.

Determine whether your business has the potential to be successful.

Develop your business strategy, especially for marketing.

Identify possible problems you might encounter in the future and plan for them.

Set targets so you can monitor the development and performance of your business.
The business plan is a formal way for you to develop your business ideas. Spending some time, now, planning and writing the business plan will save you a lot of trouble and time in the future. The plan should ensure that you only start developing a business that has a long term future.
By using a formal structure for the business plan (see the page about writing an effective business plan) you'll be forced to think about and fully develop your ideas for your business. This is a better way of planning for your business than using a non-structured approach.




How to Start Writing a Business Plan
Write a business plan using the well developed stages in the writing process. These are:
Start by planning. When writing business plans you need to start by planning. This means that you won't be writing straight away.
Start by making notes on each of the main parts of the business plan; see the page about writing an effective business plan for these sections. In each section write the main points you want to include. Keep adding points until you can't think of anything else.
Then wait, a day or if possible two or three days, before going back and looking at the points you've written in each section. Think critically about all of it and ask yourself:
Is each point vital? If not delete it or combine it with another point.

Is each point in the right place? Move information from one section to another one.

Have I missed anything? Add more points if needed.
Once you've got the structure set and are happy with what will go in each section you're ready to start the writing stage where you'll write the business plan. If you plan well, the writing will be much easier as you can concentrate on producing a clear and concise document. You just write by forming your notes into the business plan.
Once you've finished the writing stage you move onto the finalizing stage. This is where you'll proofread and edit the plan to make sure everything is perfect: as any mistakes will reflect badly on you and your business. See the page about business proofreading and the English proofreading section for more help with proofreading business plans.
The pages about writing an effective business plan 1 and writing an effective business plan 2 have information about the sections in business plans and the page about help writing business plans has information about who'll read your business plan and why it should be written a certain way.

If you'd like to ask me any questions you can go to the Excellent Proofreading and Writing Facebook page or use the contact me form. If you'd like some professional help proofreading and editing your business plan go to the page about my proofreading service to see how to submit your documents so I can help you when you're writing business plans. I also offer a free trial for new customers.

Return to Excellent Proofreading and Writing Homepage from Writing Business Plans
Back to top of page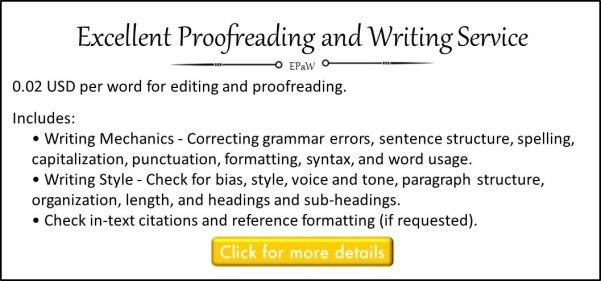 Back to top of page

By Jolyon Dodgson, copyright © 2011-2020. 
Excellent-Proofreading-and-Writing.com - Proofreading and writing help for excellent first impressions. 
Google