Scientific Writing
All scientific work needs to be published through scientific writing, by writing scientific papers. If it isn't published no one knows that you successfully carried out the work.You need to publish papers to advance your scientific carer.




High Quality English Only
But there is very high competition to get published. All academic journals receive more papers than they have space to publish. So only the best will get published. Often a paper with good scientific content will get rejected because of the level of English used in the paper. Or a paper will get returned with a comment from the reviewers, that the English needs proofreading and improving.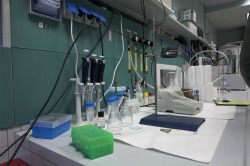 It's much better to submit a paper where the English usage is correct. So the reviewers will not be distracted by the English language used and are able to concentrate on the results you've presented.
Journals only want papers with a high quality of English. You should thoroughly proofread your paper. There are proofreading checklists and proofreading advice in the proofreading section of this site to help you with this.
It can also be a good idea to get someone else to read your paper before you submit it. Ideally this person would not be a member of the research group who carried out the work and helped to write the paper. It should be someone else, whose English skills you trust; possibly a different colleague at your institution, if they have time.
If you're a non-native English speaker this is even more important. Try to find a native speaker, who understands science, scientific communication and has good English skills. Understanding academic writing and especially scientific writing is very important as the styles used might not be familiar to anyone who isn't a scientist as well as a native English speaker.




Writing a Scientific Paper
There are specific formats for writing a scientific paper. Nearly all journals have their own style guides and want the papers submitted to them to be written slightly differently. This means that you should decide on the journal you will submit the paper to, before you start to write, as it's easier to follow the style guide from the start than to have to go back and change the format of a whole paper.
If you don't follow the style and guidelines of the journal your paper will be rejected without the scientific content being read.
As with all good academic and scientific writing you should plan thoroughly before you start to write. The scientific writing process will be much easier if you know what you're going to say before you start to write; this way your writing will flow better and will require less proofreading and editing at the end.
A good scientific paper should:
Be an accurate account of the research.

Be clearly written.

Follow the style of the journal and academic branch.

Use language that all readers will understand (no slang or jargon).

Contain suitable references to support the information.

Contain a clear presentation of the data (clear figures and tables).

Not contain any plagiarised material.




Sections of Scientific Papers
Most papers will be written following the IMRAD format. This format means that the sections of the paper are common across most journals. These include:
While this is the order in which the sections appear in the paper, it isn't the order in which they are most often written. Generally you should write in the following order:
The references will be written as you're writing the rest of your paper and you'll just need to check them at the end.




Proofreading Scientific Papers
Proofreading your scientific paper is very important, as stated above. See the proofreading section for help with this or if you're writing a medical paper see my page about medical proofreading and writing.
I have extensive experience of reading scientific papers and improving the English language used. If you'd like my help you with your scientific writing see the page about the Excellent Proofreading and Writing Service for Your Documents to find out how I could help you.
For any help you can visit the Excellent Proofreading and Writing Facebook. I'm happy to answer your questions or offer advice on this page.

Return to Excellent Proofreading and Writing Homepage from Scientific Writing
Back to top of page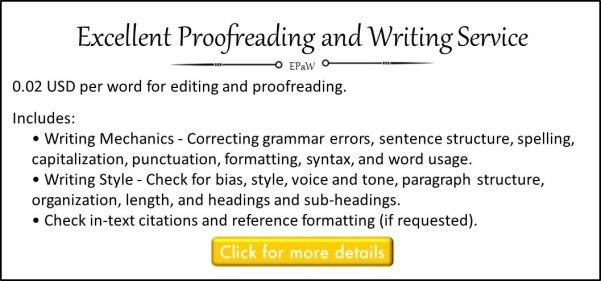 Back to top of page

By Jolyon Dodgson, copyright © 2011-2020. 
Excellent-Proofreading-and-Writing.com - Proofreading and writing help for excellent first impressions. 
Google